Worshipping with Music
Throughout the year we worship using a variety of musical styles. Our Sanctuary Choir provides leadership to our liturgies every first and third week of the month, and our Faith Bell Ringers and Children's Choir are heard several times throughout the year. Membership in our musical ensembles is open to all. Please contact our Minister of Music at [email protected] for more information.
Vocal Choirs
The choirs at Faith lead our worship each Sunday; all music, robes, and other materials are provided. If you enjoy being part of an ensemble, we offer the following groups. For more information, please contact [email protected].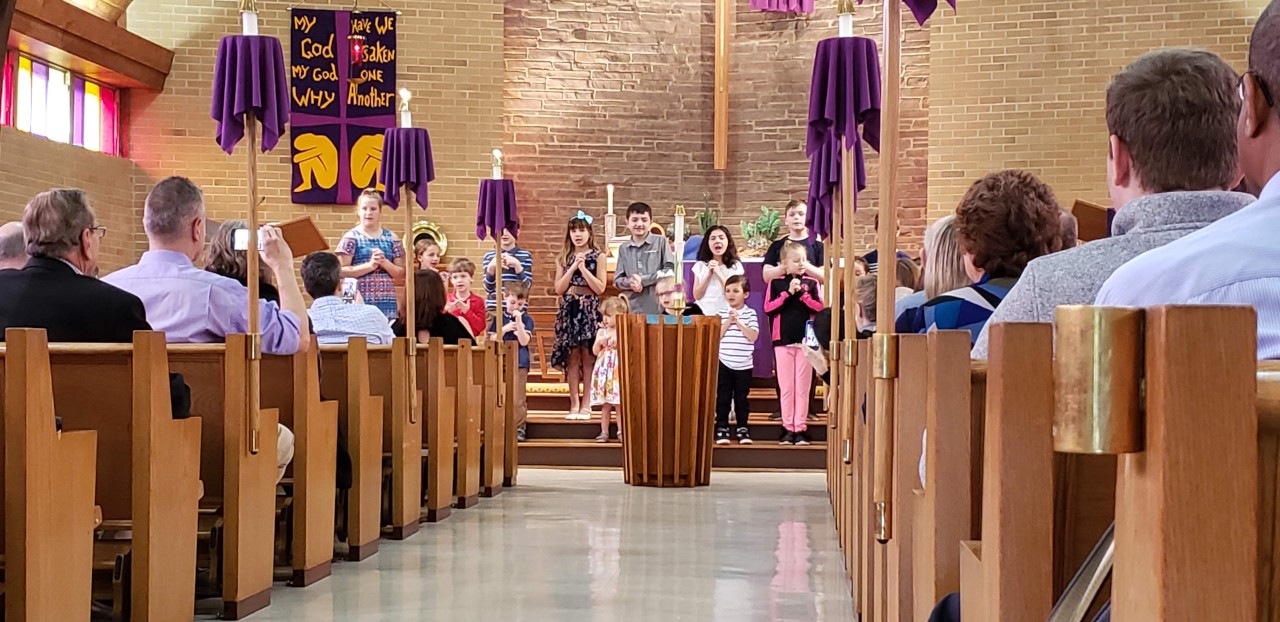 SANCTUARY CHOIR (Ages 13-adult)
This choir sings for the 10:00 a.m. Sunday service on the first, third, and occasional fifth Sundays of the month, September through mid-June. The choir also sings for special services at Christmas and Holy Week/Easter. Rehearsals are Wednesdays from 7:30 p.m. to 9:00 p.m.
We sing a variety of choral repertoire from many time periods and styles. Instrumentalists, both from the congregation and local professionals, also enhance the anthems. Membership is open to all adults and teenage students. No audition or music experience is required. Rehearsals include vocal technique, diction, and the basics of music reading.
SUMMER CHOIR (Ages 13-adult)
This choir provides music for the summer services, mid-June through August. Rehearsals are on Sunday mornings at 8:45 a.m. Music is generally unison choir anthems which are capable of being prepared the day of service. This is a great group to join if the Sanctuary Choir schedule is not possible for you.

FAITH QUARTET (Ages 13-adult)
This group leads the 10:00 a.m. worship service on the second and fourth Sundays of the month.
Membership is on a rotating basis and adults and teens are welcome to sign up as often as they like. This would be another excellent opportunity to sing in a choral setting if the commitment to Sanctuary Choir is not possible.
CHILDREN'S CHOIR (1st – 8th grades)
This choir rehearses every week at 8:45 a.m., before Sunday School and sings for the 10:00 a.m. service once a month. They also sing at the Christmas Eve 4:00 p.m. service, and on Palm Sunday and Easter. Music Makers is a Sunday School program on every third Sunday of the month.
Children will have opportunities to learn about rhythm, singing, play instruments, and do special projects, such as building their own instruments.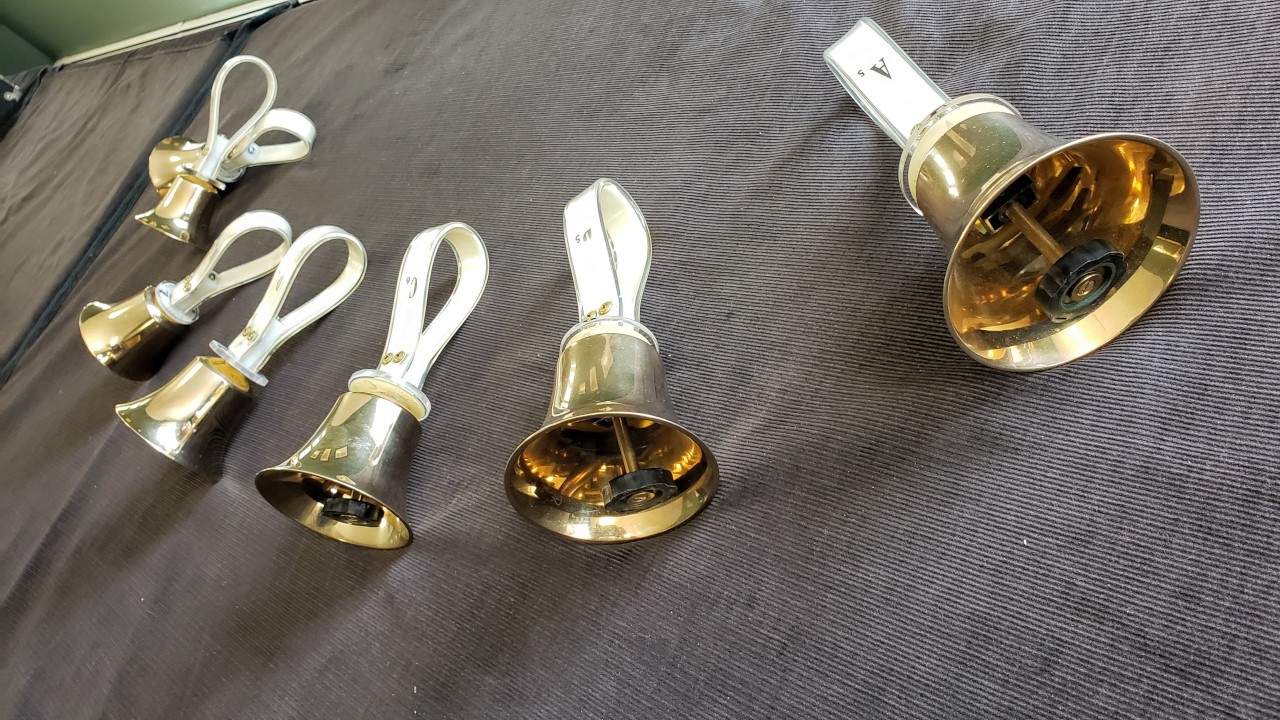 Faith Bell Ringers
Faith Lutheran Church owns a beautiful set of Malmark Handbells, consisting of 50 bells in six different octaves.
FAITH BELL RINGERS (Ages 13-adult)
This group meets on Wednesdays, from 6:30 p.m. to 7:30 p.m. Members have generally had some experience ringing bells, though the experience is not a requirement.
Rehearsal time is largely directed towards bell techniques, musicality, and ensemble. For more information, e-mail [email protected].