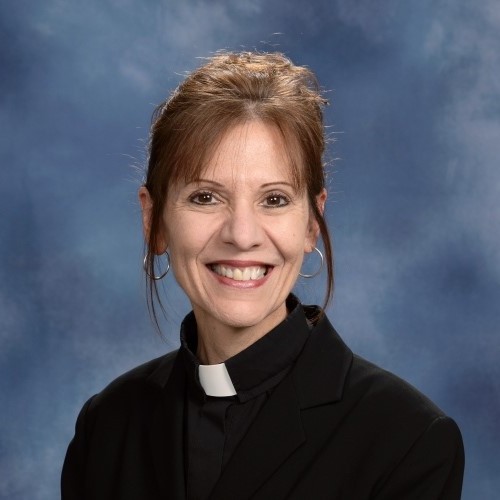 The Rev. Jane McCready
Pastor
The Rev. Jane McCready, Pastor
Pastor Jane McCready is a New Jersey native who is a lifelong Lutheran. Pastor Jane was baptized at Gethsemane Lutheran Church in Keyport and growing up was a member of King of Kings Lutheran Church in Middletown. She has a B.A. from Indiana University in Bloomington, Indiana and received her Master of Divinity from The Lutheran Theological Seminary at Philadelphia. She has been a member of Faith Lutheran Church in New Providence since 1996. Pastor Jane worked in arts administration and as a Legal Assistant for several years and was invited to join the administrative staff at Faith in 2003. Pastor Jane graduated from Seminary in May 2014, was called by Faith, ordained, and began serving the congregation as their Pastor in June 2014.
Pastor Jane currently serves as a member of the Trustee Emeritus Council for Imagine, A Center for Coping with Loss; and has served as Chair of the Family Promise Union County Community Board; Chair of the New Providence-Berkeley Heights Interfaith Clergy Group; Chair, First Contact and Coordinator of the New Providence-Berkeley Heights Community Emergency Group; and as a member of The New Jersey Synod Mission Advocacy Table.
As part of her theological training, Pastor Jane had a variety of field opportunities that broadened and enriched her church experience. In addition to Faith, she worked as a chaplain intern and did her clinical training at Overlook Hospital in Summit; Field Education at Zion Lutheran Church in Rahway; and Internship at St. Stephan's Grace Community in Newark.
Pastor Jane's has been a subtle call to ministry that has been ongoing throughout her life. Pastor Jane's church service includes Assisting Minister, Altar Guild, Sunday School and Vacation Bible School Teacher, and Sanctuary Choir member and soloist. She has coordinated the Broadway House AIDS ministry and volunteers since its inception; has traveled to Tennessee with the Appalachian Ministry Team for several years; has served on a Call Committee, Christian Education Committee, Church Council, Worship & Music Committee, and the Confirmation Retreat Planning Task Force. She coordinated and chaperoned Faith's delegation to the ELCA Youth Gathering, was the Summer Program Coordinator and the Youth & Family Ministry Committee Co-chair.
Pastor Jane has been recognized for her leadership in the community, as a Girl Scout leader and at her children's schools. In addition to spending time with her husband and three children, she enjoys traveling, New York City, the theater, museums, music, and sports.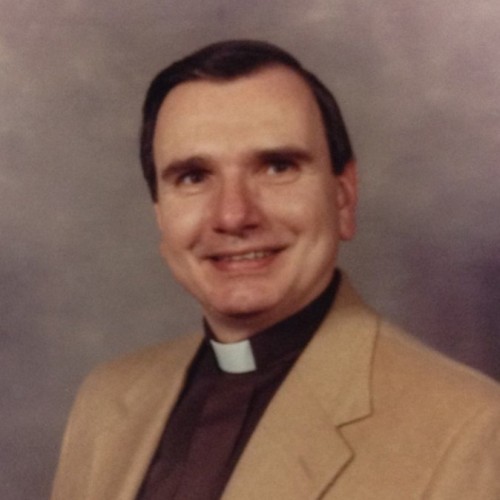 The Rev. Dr. Robert Kriesat
Pastoral Associate
The Rev. Dr. Robert Kriesat, Pastoral Associate
Pastor Robert Kriesat is a retired Lutheran clergyman, having served four congregations in New Jersey - West New York, Tenafly, Ridgefield Park, and retiring from Chatham in 2005. For over 30 years, Bob served as the Ecumenical Officer for the New Jersey Synod of the Evangelical Lutheran Church in America.
Bob was born in Jersey City and was raised in Hoboken. He is a graduate of Eastern Bible Institute (now Valley Forge Christian College) and Roberts Wesleyan College. Graduate work was done at Hamma School of Theology of Wittenberg University (Master of Theology) and the Graduate Theological Foundation at Notre Dame (Doctor of Ministry).
Bob's partner of 43 years is Ed Mather, a retired Dean at Bergen Community College in Paramus, NJ. They were joined in a Civil Union in March 2007 and married at Faith in November 2013. Both Bob and Ed are active in Garden State Equality, with Bob serving as a member of the Board. Bob also serves as Chair of the Morris County Human Relations Commission and on the Governing Board of the New Jersey Council of Churches.
Pastor Kriesat and Ed make their home in Convent Station (Morris Township), NJ where they have lived for more than three decades.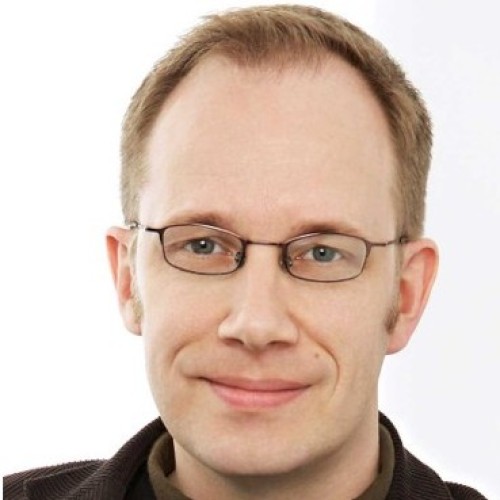 The Rev. Markus Vaga
Pastoral Associate
The Rev. Markus Vaga, Pastoral Associate
Pastor Markus Vaga is an ordained minister in the Estonian Evangelical Lutheran Church (E.E.L.C.), serving the Estonian-American community in the United States. He received his theological training at the E.E.L.C. Institute of Theology in Toronto, Ontario, and was ordained in 1997 by the Rev. Udo Petersoo, Archbishop of the E.E.L.C. He serves as the Assistant Minister of the First Synod of the E.E.L.C. in America, assisting parishes across the country with pastoral duties.
From 1997-2006, he served as pastor of the Philadelphia Estonian Congregation, and currently serves parishes in Seabrook, NJ, Baltimore, MD, and Washington DC. as well as providing German-language services to the German-American community in the Bridgeton, NJ area.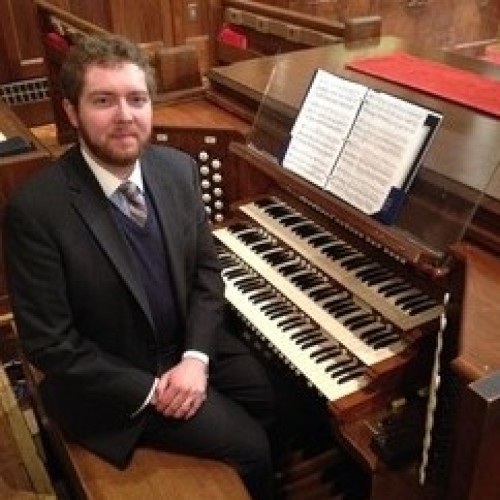 Shea Velloso
Minister of Music
Shea Velloso, Minister of Music
Shea Velloso is an organist from central New Jersey. He is a graduate of Mason Gross School of the Arts where he earned his bachelor's degree in organ performance. Shea's teachers have included Antonius Bittmann, Mark Trautman and Paul Hoffman. He has pursued post-graduation studies with critically acclaimed organists Paul-Martin Maki and Gordon Turk. In 2004, he was the recipient of The Elizabeth W. Durham Award for Excellence in Performance. He has performed recitals throughout New Jersey and New York City. He has appeared in concert on the national public radio show "Pipedreams" and on Metuchen Television.
Shea previously served as Director of Music at United Methodist Church at Milltown and at the Presbyterian Church of Jamesburg. In addition to his job at Faith Lutheran Church, Shea also serves as accompanist for Philomusica Choir. During the summer months, he enjoys working as an accompanist and rehearsal leader for the Ocean Grove Camp Meeting Association. He is also a past Dean of the American Guild of Organists: Middlesex Chapter.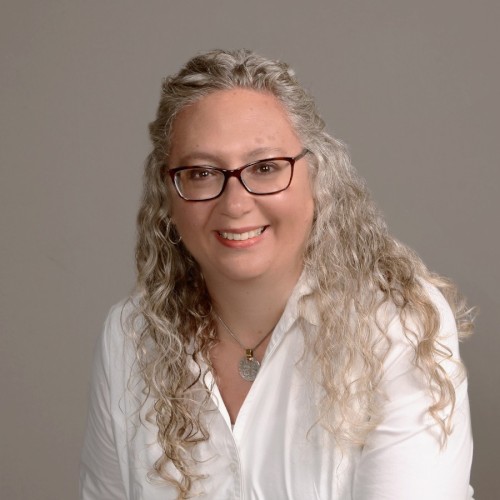 Sally Reier
Ministry Associate
Sally Reier, Ministry Associate
Sally has served in the position of Ministry Associate at Faith since 2018 and feels truly blessed to have the opportunity to get to know so many wonderful people. Besides lending a listening ear and helping to provide pastoral care, Sally supports church ministries, communications, marketing and publicity, fellowship, and other areas as needed.
Sally earned college degrees in Art History and History from Rutgers University and has enjoyed working in diverse environments. Previously, she was an administrative assistant for a business and education non-profit, held management positions with two museum gift shops in New York, assisted patients at a small-but-busy neurology practice in New Jersey, served as a writer/editor/bookkeeper/for her husband's former LLC, and sang masses as a cantor for Roman Catholic churches.
Sally enjoys the arts and is an active participant in Faith's music ministry. She also serves as a lector and an Assisting Minister. Sally was baptized in the Lutheran church and has been active in Lutheran congregations in New Jersey her entire life. She has been a member of Faith since 2007.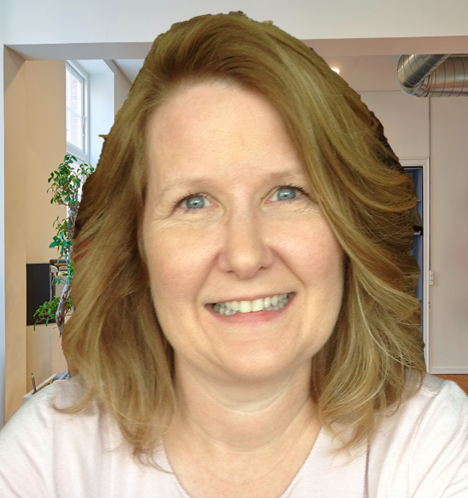 Terry Fazio, Parish Administrator
Terry Fazio, Parish Administrator
As the welcoming voice of the church, Terry provides a confidential and positive environment for all Family members and visitors to the church. In addition, she provides support for all activities of the church as well as support services for the Pastor, Church Council, Ministry Associate, Music Director, Property Committee, Finance Committee, Stewardship Committee, Christian Education Committee, Sacred Stitchery, Altar Guild and Custodian as needed. Additionally, she provides support to several Task Forces and Coordinators.
Terry has over 20 years of administrative, office and professional experience and has held numerous positions in the financial and insurance industries. She has also volunteered in various elementary school committees and was a religious education teacher for 13 years.