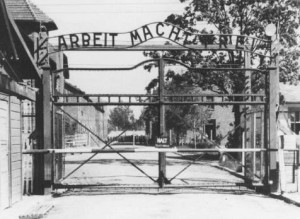 As part of our annual Holocaust Observance, on  Sunday, April 26th Pastor Mac shared a visual journey through the Third Reich and its camps in Forum.
  Ursula Pawel, was unable to join us on Sunday May 3rd in Forum. A Holocaust survivor, Ursula tells the moving story of losing her family and surviving Auschwitz.  A member of the Advisory Board for the Center for Holocaust Studies at the College of St. Elizabeth, Ursula is a renowned author and speaker.  Her appearance will be rescheduled.
And for those who plan ahead, we will have a Showtunes outing to see the Diary of Anne Frank at the Shakespeare Theater of New Jersey in Madison in November.  Details soon to follow.