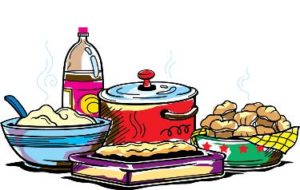 FAMILY FELLOWSHIP POTLUCK DINNER
SUNDAY, MARCH 18
4:00 P.M. – FRANKLIN NELSON HALL
Please join us for our Family Fellowship Potluck Dinner. The family fun starts at 4:00 p.m. on Sunday, March 18. Everyone is welcome. Bring your family and please bring your favorite dish, veggie, or dessert to share. We would like to have a variety of food to share and enjoy so please sign-up on the sheet on the kiosk in the Narthex. We will have water, coffee, and tea available. If you would like something else to drink, please feel free to bring what you like.
We would like to collect your recipes so please bring them in and we will put them together to share with everyone. If you are interested in helping, please contact the Church Office or email family.faith@verizon.net