FELLOWSHIP at FAITH 2018-2019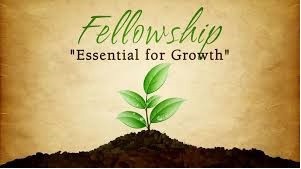 Join us as we grow together!
Gather as we strengthen our community and our spirit of fellowship. Open to all ages and all families. Bring your children, grandchildren, nieces and nephews, neighbors and friends!  We look forward to sharing with you
SEPTEMBER 9
Rally Day Fellowship & Coffee 9:40 am
Family Favorites Church Picnic 12:30 pm
OCTOBER 7
Peer Leader Dedication 11:00 am
Lunch with Pumpkin Picking 12:30 pm
OCTOBER 12
Family Movie Night 7:00 pm
OCTOBER 28
Halloween Party 12:30 pm
NOVEMBER 9
Night Out: Escape Room Babysitting will be provided 7:00 pm
NOVEMBER 18
Advent Craft 12:30 pm
DECEMBER 6
Menorah Lighting 7:00 pm
DECEMBER 9
Christmas Caroling at Lantern Hill followed by Cocoa & Cookies
3:00 pm
JANUARY 6
Peer Leader Movie Night 5:00 pm
JANUARY 13
Wine & Cheese Social Football Playoffs 4:00 pm
MARCH 24
Potluck March Madness 4:00 pm
APRIL 7
Faith Brunch 12:30 pm
APRIL/MAY
Somerset Patriots TBD
If you have a suggestion for an event, please contact the Church Office.
Check your inbox for Sunday's Coming and Family Notes for updates and details.
The Family of Faith is a Christ-centered servant community that strives to be loving, forgiving, healing and affirming as it continues to seek new opportunities to proclaim the good news of Jesus Christ to the world.
Sustained by the Holy Spirit, we worship, serve, learn and grow together by sharing God's gifts of our time, talents, and treasures.
FAITH LUTHERAN CHURCH
524 South Street
New Providence, NJ 07974
908-464-5177
The Rev. Jane McCready, Pastor
pastorjane@mccready.com
www.famfaith.org
family.faith@verizon.net
Faith Lutheran, New Providence